Admission
Ticket pricing varies by program and day.
| | | |
| --- | --- | --- |
| | Gardens Only | Gardens + Mansion |
| Adults | $20-$26 | $25-$29 |
| Senior (65+) | $18-$26 | $23-$29 |
| Student (with ID) | $16-$26 | $21-$29 |
| Youth (3-17) | $13-$19 | $18-$22 |
| Ages 2 & Under | FREE | FREE |
| Members General Admission | FREE | FREE |
| Group Tours | Reserve | Reserve |
A service fee will be added to all paid transactions.
Itineraries
Make the most of your visit to Cheekwood! Explore our curated itineraries and find activities and exhibitions that speak to your specific interests.
Family Fun
The options below are the top spots in the gardens for families with kids. During your visit, encourage kids to be active investigators by looking for wildlife, smelling herbs, and counting different types of flowers.
Adults Day Out
The options on this page will take you through eight distinct gardens, inspiring art galleries and give you a sense of the history of the estate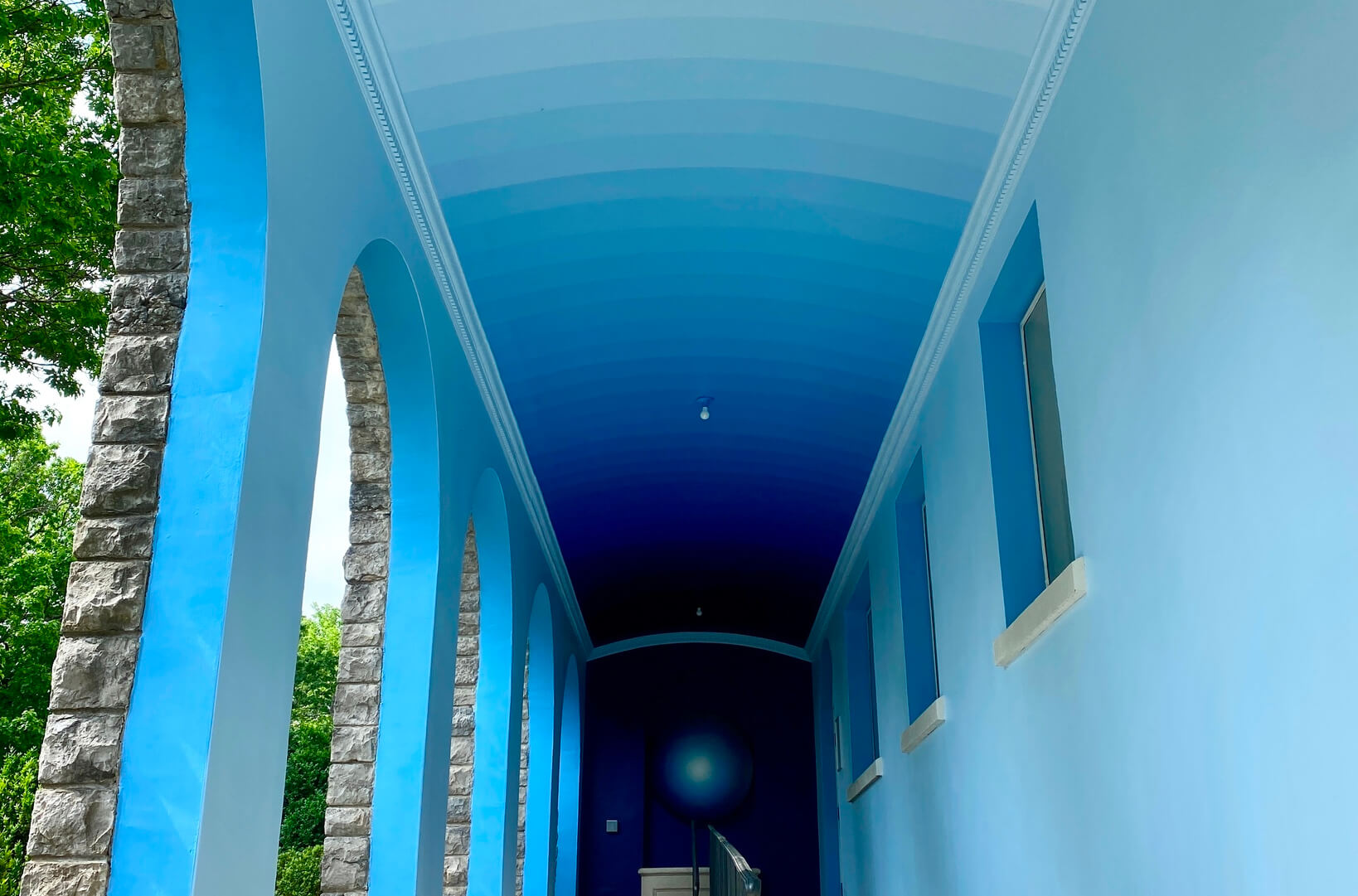 Art Lovers
Once the family home of Mabel and Leslie Cheek, this extraordinary 1930s estate, with its historic mansion, cultivated gardens and expansive vistas, today serves the public as a botanical garden, arboretum, and museum. 
Garden Enthusiasts
With 55 acres there is a lot to explore. The options on this page will take you through each of the distinct botanical gardens on the estate. Be sure to check out the Seasonal Display Guide, Monthly Top Plant Picks and the Arboretum Map.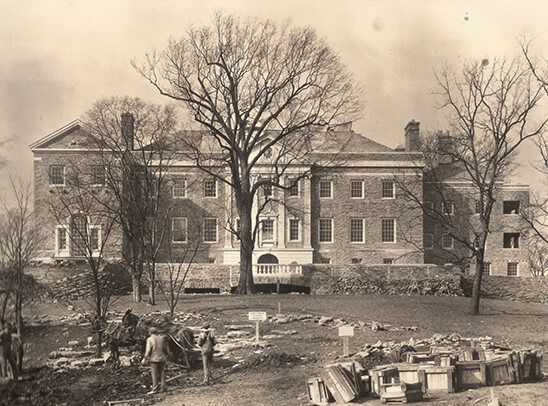 History Buffs
The tour options below will give you ample time to learn about the Cheek family history and opportunities to experience the artistic beauty of Cheekwood.
Map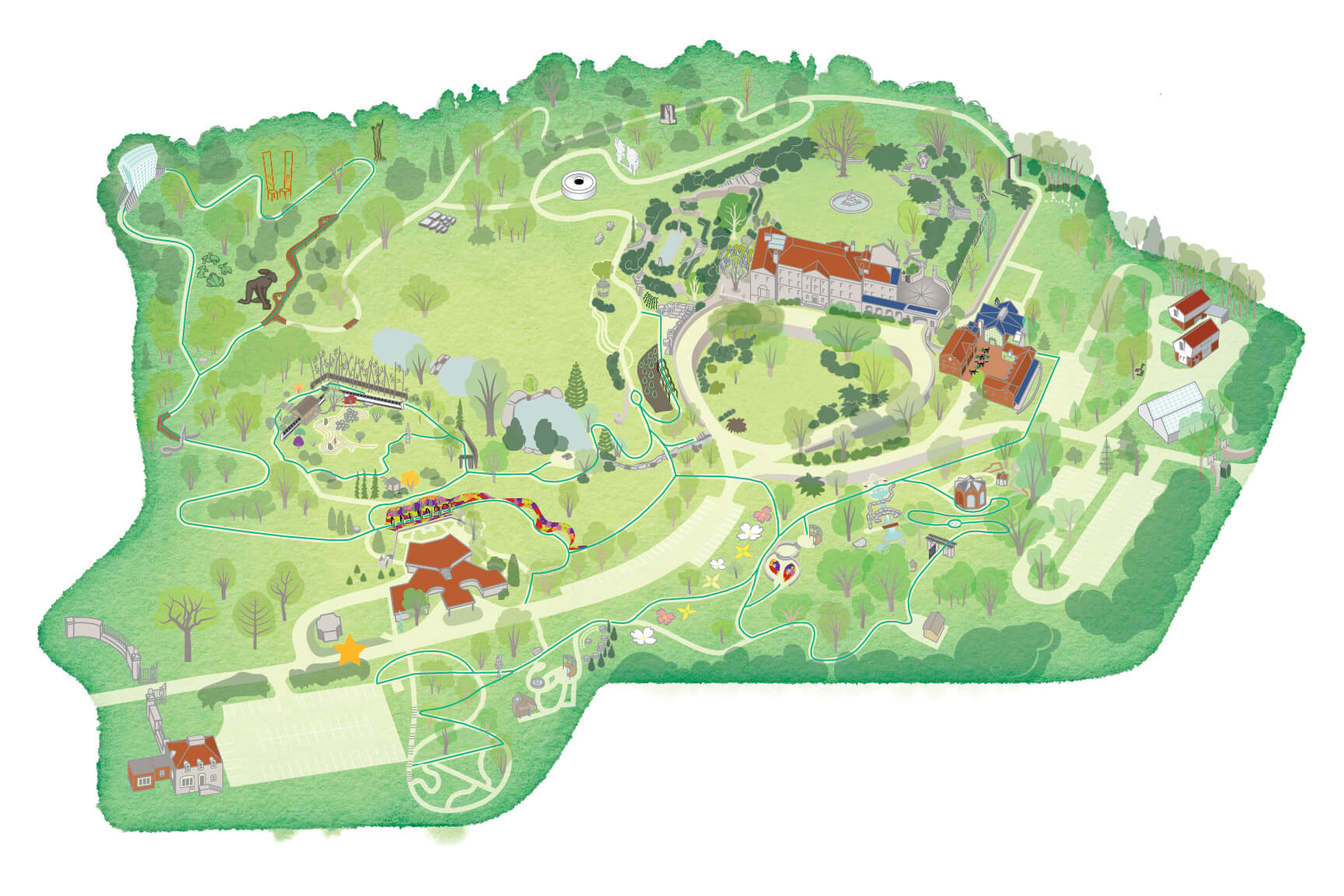 Bradford Robertson Color Garden
Robinson Family Water Garden
Sigourney Cheek Literary Garden
Julie & Bob Gordon Stream Garden
Jenny Holzer, Survival Series: In a Dream You Saw a Way...
Frank Fleming, Gathering of Animals
Siah Armajani, The Glass Bridge for Nashville
Doug Hollis, High-back WIndharp Chairs
Tom Czarnopys, Girdled Figure
Sophie Ryder, Crawling Lady Hare
Alicja Kwade, Pars pro Toto
Ian Hamilton Finlay, The Present Order
James Turrell, Blue Pesher
Ulrich Rückriem, Untitled
Virginia Overton, Untitled (4×8 view)
Elizabeth Turk, Red-cockaded Woodpecker, Golden-winged Warbler and King Rail
Accessible Paths
Stairs
Visitor Services & Admissions
Gardens
Sculptures
---
Cheekwood is an historic estate with changing elevations and certain uneven walkways and stairways.  Daytime visitors are permitted only on paved walkways, mulched trails, and mowed lawn areas.  Nighttime special event visitors should use only designated paved walkways.  Please do not climb in, on, or over any sculptures, walls, fountains, ponds, water features, or waterfalls, roped-off areas, or trees or any other plants, and always use caution for a safe and enjoyable visit.  An abundance of caution should be used while enjoying the historic estate.
---
Walk-up Tours
Our docents lead guided tours of the Mansion and Gardens!
April 11-May 28
Guided tours are interactive, discussion based, and last 45 minutes to one hour.
House and History Tour | Tuesday– Sunday| 11:15 AM and 2:15 PM
Meet at Mansion Foyer
Garden Tour | Saturday | 10:15 AM
Meet in front of Botanic Hall
Tours are walk-up, on a first come, first serve basis with limited capacity. Visitors can make on-site reservations at the Admissions Building or in the Mansion Foyer. All tour participants will be given a wristband.
Cheek Mansion Audio Tour
Learn about the history of the Cheek Mansion. Written and narrated by Cheekwood's former Writer-in-Residence, Cecelia Tichi, the 45 minute tour winds through the period rooms with stories from the 1930s and 1940s. Audio tours may be rented at the Museum Shop for $2.
Group Tours
An Unforgettable Destination in Any Season!
Let Cheekwood transport your group to another time and place. With 55 acres of majestic botanical gardens, world-class art exhibitions, and the historic Cheek family home, there is something for everyone to enjoy.
Know Before You Go
Planning your visit with us? View our list of FAQs, learn about our accessibility policies, and browse our historical keepsakes before your outing!
Accessibility
We are committed to making our exhibitions, programs and services as accessible as possible.
Cafe 29
Indoor and outdoor seating is available in the café with picnics to go and a convenient pick-up window.
Gift Shop
Find the perfect keepsakes for the history buffs and gardening gurus in your life! Shop in-person or online now.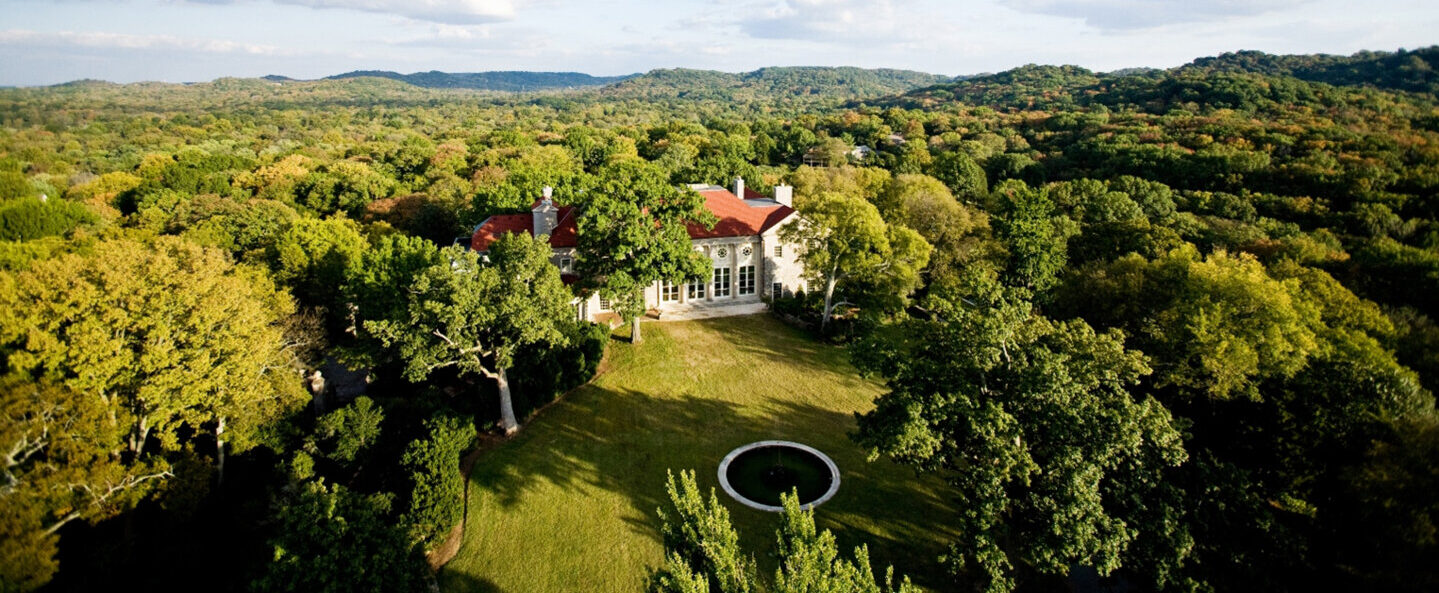 FAQs
Have questions about your upcoming visit? View our list of FAQs and find the answers you're looking for.